WHAT? Kesha is one of the weirdest fashion icon i know.This jewelry line is something i can defiantly incorporate to my outfit for new look.But,coming to think of it, these accessories are scary,Really a fun piece
Style News - StyleWatch - People.com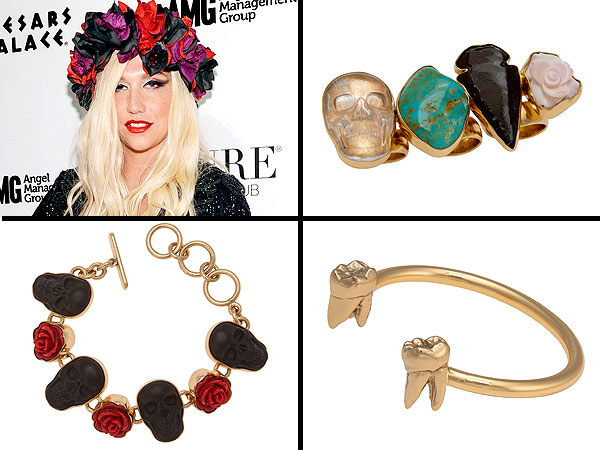 David Becker/Getty; Courtesy Kesha Rose(3)
Ke$ha once made a headdress out of her fans' teeth, so it should come as no surprise that teeth factor heavily into her debut jewelry collection, Kesha Rose by Charles Albert.
In fact, her "Cannibal" capsule is comprised of metal-cast human teeth for a look that's definitely edgy. But if that's not quite your taste (ba-dum-ching!), the star also has three other collections in the line: Kesha Rose, which features blue roses and arrowheads, the Out Alive collection which appears to reference Dia de los Muertos, with lots of skulls and black-and-red motifs, and the Wonderland collection, which features druzy stars, quartz crystals and other "magical" items.
RELATED: Vote on chic, funky and sexy star style in Last Night's Look!
The star has been giving lots of sneak peeks at the collection on her Instagram, showing off the line's rings and linking…
View original post 85 more words